Career pathways and professional organizations
Pursue your aviation dream career with these starter resources. In addition to the resources below, consider volunteering at the CR Smith Museum. Note: You must be at least 16 years old to volunteer. Learn more.
Growing aviation career pathways
Pilots
Technical operations
Cybersecurity
---
Professional organizations and resources
There are many professional aviation groups that offer scholarships, educational opportunities (i.e., webinars, articles, etc.) and networking events. Some to consider include:
Advancing Women in Transportation (WTS)
WTS is an international organization with a mission to "attract, sustain, connect and advance women's careers to strengthen the transportation industry." Programs include leadership training and mentoring, networking, education, and professional development.
American Institute of Aeronautics and Astronautics (AIAA)
AIAA's purpose is to ignite and celebrate aerospace ingenuity and collaboration, and its importance to our way of life.
Air Traffic Control Association (ATCA)
ATCA is dedicated to the progress in the science of air traffic control and the preservation of a safe flight environment.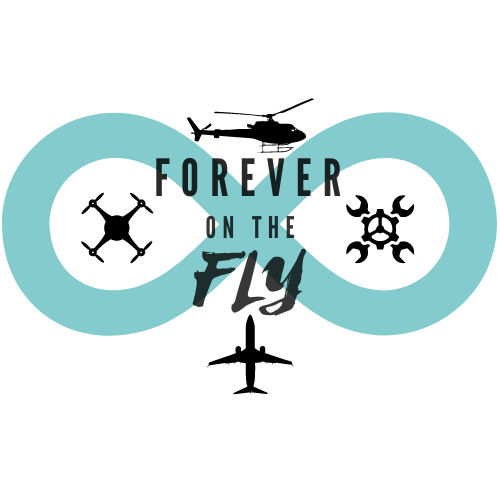 Forever on the Fly
Forever on the Fly is a non-profit organization dedicated to inspiring and educating next generation youth in the field of Aviation and Aerospace while fostering an inclusive, diverse, equitable, and accessible environment.
National Business Aviation Association (NBAA)
NBAA is the leading organization for companies that rely on general aviation aircraft to help make their businesses more efficient, productive and successful.
Ninety-Nines
The Ninety-Nines organization promotes the advancement of aviation through education, scholarships and mutual support.
Organization of Black Aerospace Professionals
Founded in 1976, the Organization of Black Aerospace Professionals is a nonprofit organization dedicated to the encouragement and advancement of minorities in all aviation and aerospace careers.
Sisters of the Skies
A non-profit organization made up of professional black female pilots who are committed to supporting future black aviators through mentorship, professional development, outreach and scholarship.
Women in Aviation International (WAI)
WAI is dedicated to the encouragement and advancement of women in all aviation and aerospace career fields and interests.
Professional Aviation Maintenance Association (PAMA)
PAMA promotes professionalism among aviation maintenance personnel.
Aircraft Owners and Pilots Association
The AOPA team, operating out of offices in Frederick, Maryland, and Washington, DC, exists to protect and to grow the incredible privilege that we call general aviation.
Experimental Aviation Association (EAA)
EAA is a community of passionate aviation enthusiasts that promotes and supports recreational flying.
Latino Pilots Association
Founded in 2015, the Latino Pilots Association is a nonprofit organization committed to empower, support, and mentor the underrepresented in our communities and in aviation.
National Gay Pilots Association (NGPA)
NGPA's mission is to build, support and unite the LGBT aviation community worldwide.
Professional Asian Pilots Association (PAPA)
PAPA is dedicated to bringing awareness and support to all members of the Asian community in all fields of aviation. We hope to inspire current and prospective professionals towards a fulfilling career in aviation.
If you need any assistance along your journey or have questions, email students@crsmithmuseum.org.